60 years Muchi AG – An unforgettable celebration
It doesn't get any better than this…
One night to remember…
The celebration of Muchi AG's 60th anniversary will go down in the history books.
There are many things you can think about, organize and set in motion – but when it comes to the weather, there's only one thing that helps: hope. Muchi AG was all the more grateful when it became clear that ideal conditions would prevail on Saturday, June 25 for the big 60th anniversary – perfect sunshine and pleasant summer temperatures at around 26 degrees.
The mood on the festival grounds was already cheerful when the starting signal was given in the afternoon. Many invited guests came by, feasted on hot dogs, popcorn, stomach bread and cotton candy, the Binggis could let off steam by throwing cans or on the bouncy castle, Glacé man Pierre formed one gelati ball after the other. What became apparent in the afternoon was a common thread running through the event: the entire team lent a helping hand, enjoyed all the pleasant encounters with customers, suppliers, acquaintances and friends, and got in the mood for the evening ahead and a long night with freshly tapped beer from the Basler Stadtbrauer.
Because there followed the social part: There was a small food truck village with pasta, raclette to burgers and meat from the grill – there was something for every taste. Shortly after 6 p.m., the Örgeli player "Beat Schmidig" played the keys and set the musical mood for the evening. Then, at about 8 p.m. Remo Muchenberger junior announced the band "Swanband" that had come from Paris and that he had discovered during his vacations in Zermatt. From Frank Sinatra's "My Way", to "Hallelujah" by Leonard Cohen, to current chart hits, the musical spectrum was broad and coherent. With their charm and audience-oriented manner, the Frenchmen quickly captivated the audience. People swayed and clapped along enthusiastically, and many were drawn to the benches to dance…
Those seeking peace and quiet could ponder and discuss during a wine tasting and in the cigar lounge behind the workshop – or simply enjoy the open-air atmosphere. For Muchenberger AG it was a nice opportunity to open the doors of the company, to give insights and above all to thank for many years of loyalty, long-standing customer relationships, friendships and partnerships. It was definitely "One Night to remember."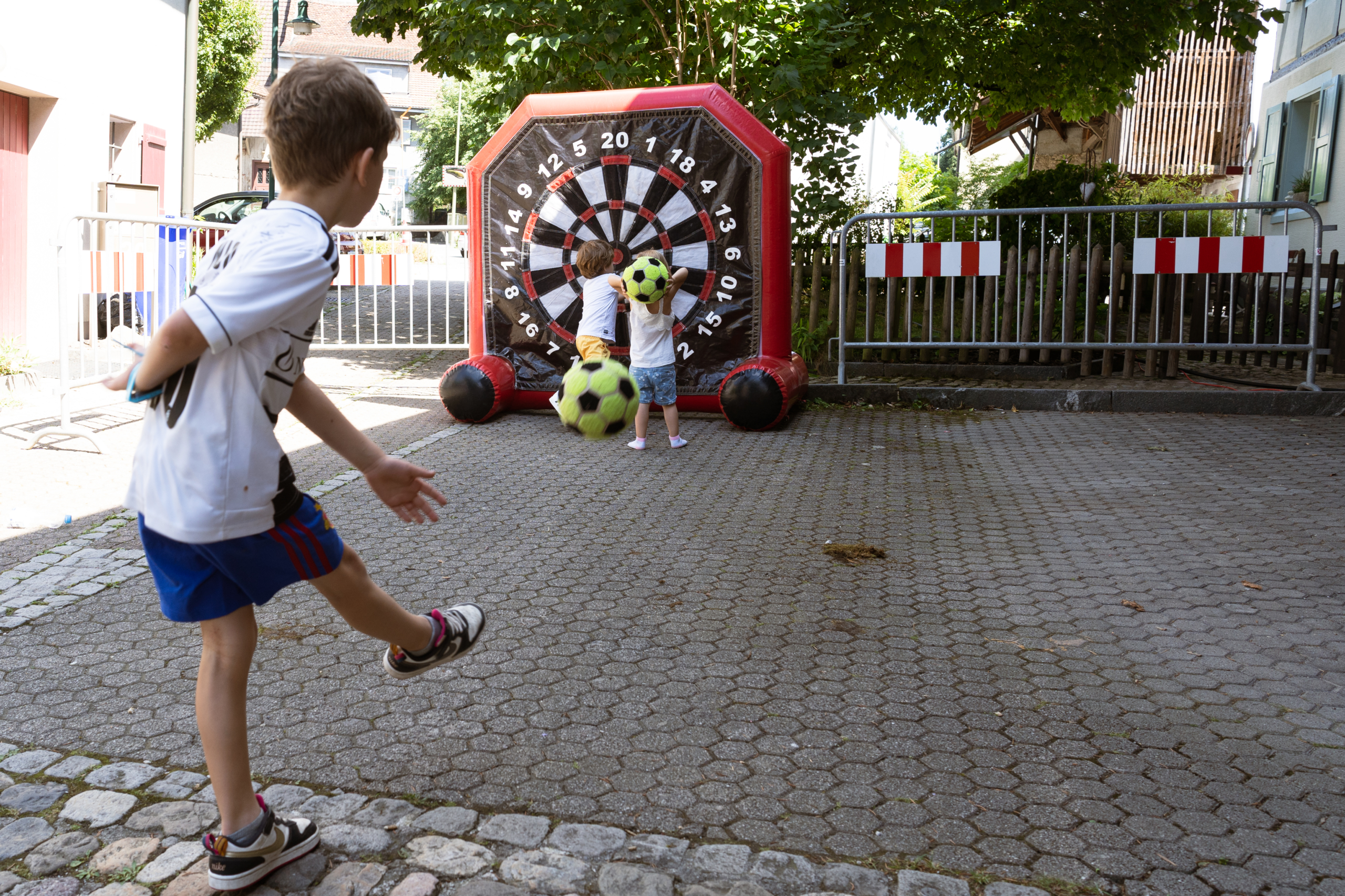 https://muchenberger.ch/wp-content/uploads/2022/06/NHA1356-scaled.jpg
1706
2560
Livia Bubendorf
https://muchenberger.ch/wp-content/uploads/2017/11/logo_muchenberger.png
Livia Bubendorf
2022-06-29 11:37:22
2022-10-20 16:01:38
60 years Muchi AG – An unforgettable celebration